Shopping Cart
Your Cart is Empty
There was an error with PayPal
Click here to try again
Thank you for your business!
You should be receiving an order confirmation from Paypal shortly.
Exit Shopping Cart
Vaala chi usaL
フジマメのウサル(カレー)
インド家庭料理レカ。明日はフジマメのカレーを作る予定。フジマメは英語ではフィールド・ビーンズ、マラティ語ではワール、グジュラティ語ではスルティ・パプディ、タミル語ではモチャイという。
ワールはタンパク質、複数種類のビタミン、繊維が豊富で、糖尿病、癌予防や疲労回復に効果的とされている。少し臭い豆だが、発芽すると独特な甘みや酸っぱさが生み出される。
発芽させるためには一泊ぐらい水に浸けておき、その後一日半ぐらい綿製の布に巻く。発芽したら、丁寧に(固くて苦い)皮を剥き、次の工程に入る。添付の写真、今日は何時間もかけて母親と皮を剥いた。さっき24時に終わって、ホッとした。
これで、明日のお客さんにココナツ風味のマイルド味のフジマメ・カレーが提供できる。楽しみだ。
Indian home food restaurant Reka. Tomorrow's plan is field beans (vaala in maraaThi, surti paapDi/vaal in Gujaraati, machoi in tamil) curry.
Vaal is high in proteins, multiple vitamins (A, B complex, E etc) and fibre and is said to be effective against diabetics, cancer and fatigue. This bean actually has a wrotten smell but when sprouted it gives out a very special sweet and sour smell/taste.
In order to sprout the beans, soak them into water for a night and then wrap tightly in a cotton cloth for around a day and a half. Then peel off the outer covering which is a bit hard and bitter. Today, mom and myself did this peeling work for hours to just finish it in the midnight. A bit relieved!
Now we can serve the vaala chi usaL to our customers tomorrow. Feeling glad.
Orignal field beans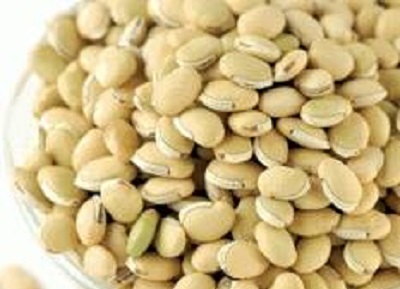 Sproted peeled beans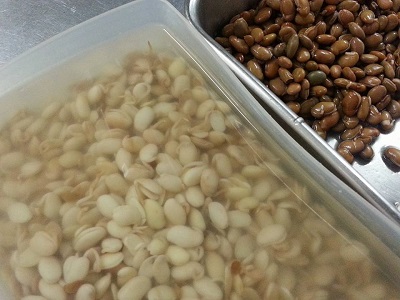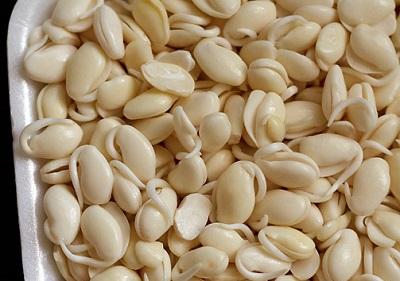 The vaal usal (a type of curry formation)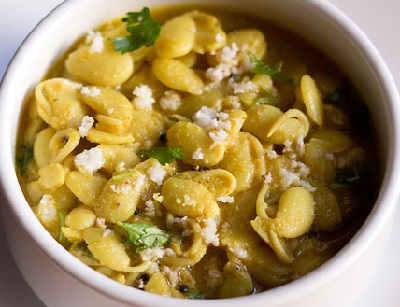 サブダナ・キチュディ(タピオカ炒め)は水で戻したタピオカ、ジャガイモ、ピーナッツ、ミルク、青唐辛子、塩、砂糖、クミン、レモン、ココナッツフレークス、コリアンダーを用いて作る料理。口に入れた時(クミンが強くて食欲を誘う)、噛むとき(砂糖、塩、レモン、ジャガイモが感じる)、飲み込む時(ココナッツとコリアンダーが漂う)、それから飲み込んだ後(ピーナッツが残る)、味が変わって行くため、日本人にとっては初の食感となる。蛋白質が低く、炭水化物が多く含まれるタピオカは断食の日に食べられるレアな食材。胃にデトックス効果をもたらせ、腸をきれいにしながら体を出る。鉄分及びミネラルは他の材料からとれる。また、限られたスパイスを使うことにより(断食中の)胃への負荷が減少する。 先祖はよ~くこんな料理を考えてくれたな、と感動する。
Sabudana khichaDi (tapioca fry) is made from a mix of wet tapioca, potato, peanuts, milk, green chilli, salt, sugar, cumin, lemon, coconut flakes and coriander. Its taste and flavour keeps on changing as you take it in your mouth, chew it and gulp it and that is what makes it a first time taste for the Japanese. Tapioca is one of the rare items allowed to eat during fast. This is because it is too low on fats and proteins and provides quick energy through carbs. It helps detoxify the stomach and cleanup the intestines. Other ingredients provide the irons and minerals. The lesser usage of spices reduces the load on the stomach. I always feel great about our ancestors who created such a recipe.
/